About Us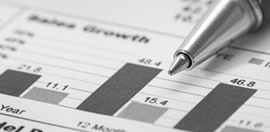 Rich & Co Pty specialises in business valuation, succession planning, and buy/sell transactions.
Ken Rich is a senior specialist motor industry services director with over 35 years experience in the retail motor vehicle industry and 24 years experience in practice providing professional services to clients. He recommenced Rich & Co Pty in 2007 having previously been a specialist director with Horwath.
Since 2007 over 60 business valuation engagements have been completed.
Services
Services provided by Rich & Co Pty include:
Expert business valuation reports
Summary business appraisal reports
Advice on succession planning
Advice on selling going concern businesses
Advice on business acquisition
Business sale checklists
Budget and cash flow reports
Analysis of business operations
Working capital management
Liquidity analysis
Discounted cash flow analysis
Industry Experience
Ken has over 35 years experience in the retail motor industry with 25 of those years spent in public practice. His wide experience and professional qualifications make him uniquely placed to assist clients with services offered. His qualifications include:
Bachelor of Commerce (University of Queensland)
Graduate Diploma in Business – Automotive Dealership Management (University of South Australia)
Master of Business Administration (University of South Australia)
Member Institute of Management Consultants – Certified Management Consultant
Founding member of Auto Team Australia
Member Institute of Business Appraisers – USA
Member International Association of Certified Valuation Specialists